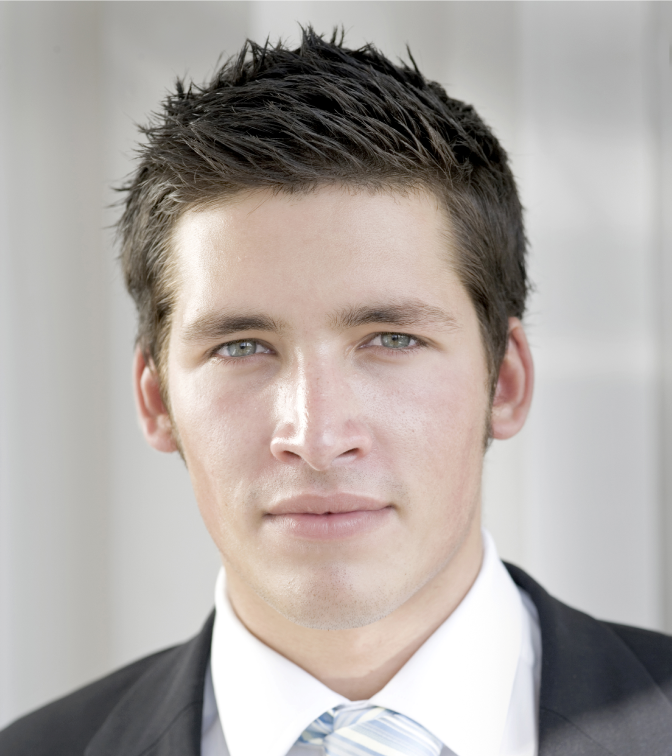 Message from Dr. Rafe Bohm, Chief Technology Officer, EVP and Chief Scientist of Advanced Voltation Research Division
A former mentor once told me, "Strive for excellence, not perfection." With all due respect to my former mentor, his words never sat well with me. I suppose it's because of the perspective my siblings and I gained while growing up. This quote by Gene Kranz, former NASA Flight Director and manager, best captures that perspective: "Failure," as Mr. Kranz famously said, "is not an option."
When my grandfather, Retired Special Forces officer, Col. Thomas Bohm, and my great-uncle, Retired CSM Truman Bohm, first went into business more than forty years ago, they felt so confident in the potency of those five, simple words that they used our family name to name their business. And today, three generations of Bohms continue to carry the torch, instilling a culture that promotes excellence and perfection. We don't simply aim for one and not the other. That core philosophy is even built into our technology. It's in every High-Order System that has ever been—and ever will be—produced by BoRo. Our HOSs learn from their environment and share experiences with each other, so they are constantly adapting and optimizing to become more and more efficient. We give them the ability to see and learn—all by themselves.
My family doesn't just build robots. We build life. We are BoRo. Our robots work hard so you don't have to.
If you are going to achieve excellence in big things, you develop the habit in little matters. Excellence is not an exception, it is a prevailing attitude."
---
Colin Powell, American statesman, four-star general of the United States Army, 65th United States Secretary of State, 12th Chairman of the Joint Chiefs of Staff, and 16th United States National Security Advisor

Inception and Elaboration
BoroLabs spends years of planning, research, and development for each generation of High-Order System (HOS) we produce.

Construction
Our state-of-the-art Seminariums aren't like ordinary manufacturing facilities. These locations are specialized ecosystems, tailored for creating artificial minds.

Incubation
After an HOS mind is "born," it is incubated in a proprietary cradle device, where attendants nurture it as it grows and matures.

Transition
Once the mind has fully developed, it is carefully implanted into a custom, hand-crafted shell of its choosing.

Maintenance
Just like humans, HOSs are extraordinary machines composed of living tissues. And just like humans, they must be properly maintained and loved.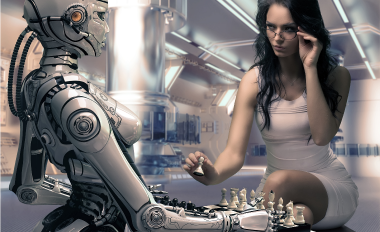 AUTONOMOUS LEARNING
We are proud of our open source heritage! Our deep learning algorithms take advantage of TensorFlow™, an open source library developed and distributed by Google. Widely considered the industry standard deep learning and data sciences library, TensorFlow™ learns to perform a task through positive reinforcement and works through layers of data to help it determine the correct outcome.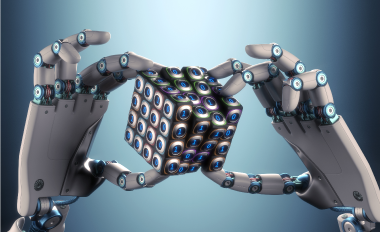 ANTHROPOMORPHIC DESIGN
Working with a machine shouldn't feel cumbersome. That's why our aesthetics designers and HMI engineers spend countless hours in our lab ensuring communication with our HOSs feels as natural as face-to-face interactions between humans.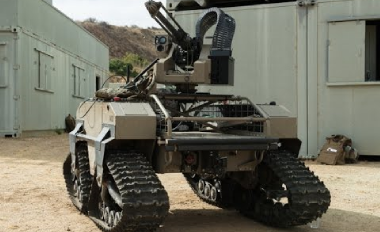 MILITARY SUPPORT
Urban landscapes have become present-day battlefields, and with tactical, innovative, and highly-networked enemies, threats are often difficult to predict. BoRo in the Battlefield™ integrates with existing technologies to allow militaries to conduct extractions without endangering more lives.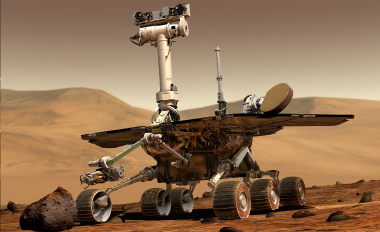 SPACE EXPLORATION
Delayed communications with Earth means that robotics in space must be able to operate autonomously. Our intelligence framework, Hiraeth™, equips unmanned space vehicles with the ability to detect, analyze, and respond to exogeological events in real-time, rather than sitting idle as they await their next command to arrive from Earth.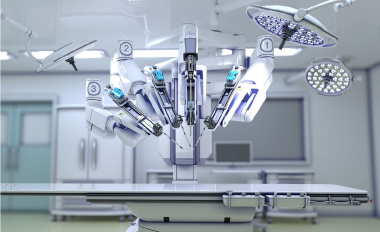 SMART HOSPITALS
BoRo's intelligence framework, Panacea™, leverages on advancements in sensor technologies, robotics, cloud computing, and the Internet of Medical Things (IoMT), to improve and expedite care while reducing costs.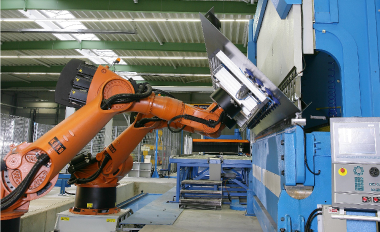 MANUFACTURING
Collaborative industrial robots work alongside humans while using our intelligence framework, Protégé™, which enables them to discover ways to reduce hazards by eliminating rote and dangerous work.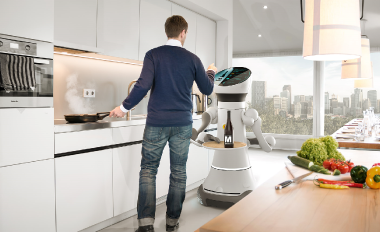 PERSONAL ASSISTANTS
Developed as an open Android platform, our personal assistants use our intelligence framework, Aboki™, coupled with Bluetooth® technology to keep you present with everyone and everything you care about, from your entire social network, to your home, your vehicle, your job, and even your pets.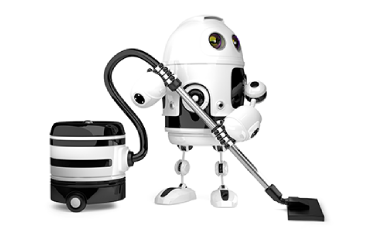 JANITORIAL SERVICES
BoRo's intelligence platform, Elavo™, uses advanced self-driving and computer vision algorithms along with infrared, gyroscope, camera, and ultrasonic sensors to traverse and clean more than 300,000 square feet per eight-hour shift.
Come imagine with us!
At Bohm Robotics, we're always imagining tomorrow, and our imagination is driving the next generation of High-Order Systems (HOS.) Our team of world-class scientists, engineers, doctors, and designers utilizes the latest advancements in computer vision, machine learning, and aesthetics design to develop and integrate the software and hardware that breathes life into these wondrous entities. From window washing, to landscaping, to delivery services, to personal assisting, whether you're a local or national business, commercial or government—we've developed solutions for them all. Let us help you get where you need to be!
Contact our team for sales inquiries, investor relations, technical support and feedback, press releases, copyright and patent information, facilities tours, current job openings, and general customer service questions and/or requests.
CORPORATE OFFICE
---
Bohm Robotics
9157 Wall Triana Hwy
Suite 443
Harvest, AL 35749
---